2017 Open Water Swim Dates:
 At Cochiti Lake, NM – at the Swim beach.
8:00 – 10:00 a.m.
Saturday, June 10th 
Saturday, July 15th  
Saturday, August 19th
Learn basic to advanced open water swim technique and have the opportunity to practice on a marked course, with full swim support on the water.  Courses will be 400-500 meter loops, and also a beginner course parallel to shore.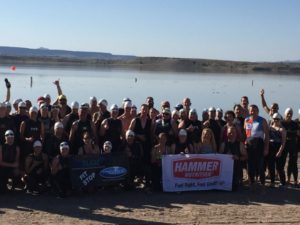 $20.00 per person in advance – register at www.newmexicosportsonline.com
A Swim History & Waiver Form must also be completed (once per year) in order to participate.  You can upload the form here:
You must also be a USAT member or pay for a one-day license.      Get your USAT Membership
Sorry – due to rules of the Army Corps of Engineers and Cochiti Pueblo, no on-site registrations allowed.
For more information email andie@fitfundamentals.com or  call Fit FUNdamentals at (505) 896-3741.
FIT FUNdamentals REFUND POLICY:
REFUNDS are not given for FIT FUNdamentals swim clinics.  If you register and do not attend the event for any reason, your registration fee is forfeited.  This includes illness, injury, inclement weather or any Act of God. 
Clinic TRANSFERS from one athlete to another are only allowed if the clinic is sold out, and must be approved by the clinic director at least one week in advance of the clinic date.   All required new athlete information must be received by the Clinic Director at least one week in advance.
If the clinic is CANCELLED by the Promoter for any reason, those who were registered will be allowed to transfer their registration to any swim clinic within a calendar year of the cancelled clinic, or request a refund of the clinic fee (does not  include the USAT fee or the registration web site fee).
Thank you for understanding and honoring this policy.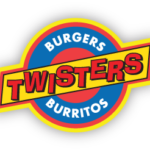 Is the supplier of all of our VOLUNTEER Breakfast Burritos at our open water swims!  Thank you TWISTERS!!!