This race is COMING BACK in 2019!!!!
Check back for details later in 2018!!!
CONGRATULATIONS TO ALL WHO PARTICIPATED IN THE 2017 RACE!  RESULTS ARE IN AND CAN BE VIEWED AT
http://www.ccrtiming.com/events-results/2017-results/riograndetri.htm#Awards 
Photos can be viewed (soon) at :
https://gillen-photography.smugmug.com/Gillenracephotography/Triathlons

April – 2019
7:30 AM start
Get all the latest news, updates and information on our   page
GET YOUR 80'S RETRO ON!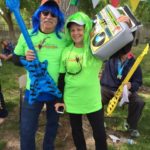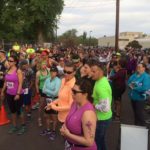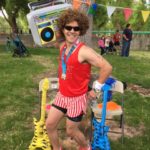 SPEEDOS,  PARACHUTE PANTS,  THONG LEOS,  SWEAT-BANDS, MADONNA ATTIRE  AND FUNKY SUNGLASSES ALL WELCOME!!
At the Rio Grande Pool –
1410 Iron, SW, Albuquerque, New Mexico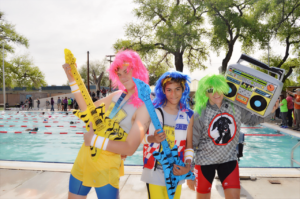 3.1 mi run + 10.5 mile bike + 400 yard swim
Get the latest updates and news at:
https://www.facebook.com/Rio-Grande-Triathlon-205446139796176/
Register at:
The 2017 PHOTOS are ready – they ROCK!  Click here to view and purchase!
2017 RESULTS CAN BE FOUND AT:
VOLUNTEERS!  WE WANT YOU!
You can sign up to Volunteer on-line, or call (505) 896-3741
Besides the fun of being involved without the stress of racing – we'll give you this cool RACE CREW T-shirt (logo will be added)!  Yours to Keep!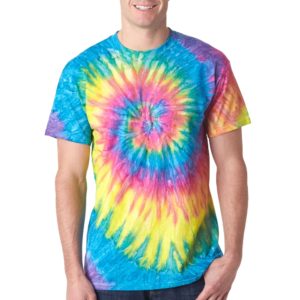 PACKET PICKUP:
TBD  
at
6915 Montgomery Blvd NE, Albuquerque, NM 87109
or at the Race Site on Race Morning from
6:00 – 6:45 AM 
Mail-in Registration Form to:
Rio Rancho, NM • 87124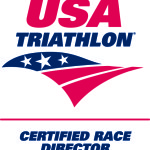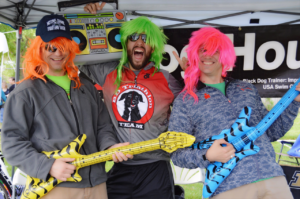 Race Description:
RUN:  Mostly flat terrain along the Bosque Bike Path– perfect for beginners and to kick off the triathlon season.
BIKE: Double loop, open road course (riders must  obey all rules of the road)
SWIM: 8 lanes– swim each lane up and back, for a total of 16 lengths.
Registration Fees
Early Bird
Regular
Late
Through February 28, 2017
March 1 – April 23, 2017
April 24 – 26, 2017   must be hand-delivered
SPRINT DISTANCE
Adult / Clydesdale /Athena
40
60
90
Junior Individual
25
40
65
Adult Team
65
100
140
Junior Team
50
85
120
ALL registered participants (including each member of a team) that do not have an annual USAT license must purchase a One Day License
LATE REGISTRATIONS (APRIL 23-27,  2017) MUST BE HAND-DELIVERED
NO  Registrations will be taken after Thursday, April 27, 2017
FIT FUNdamentals REFUND POLICY:
REFUNDS are not given for a FIT FUNdamentals event.  If you register and do not attend the event for any reason, your race fee is forfeited.  This includes illness, injury, inclement weather or any Act of God. 
Race TRANSFERS from one athlete to another are only allowed if the race is sold out, and must be approved by the race director at least one week in advance of the race date.   All required new athlete information must be received by the Race Director at least one week in advance.
If the race is CANCELLED by the Promoter for any reason, those who were registered will get a free transfer to the next year's race.