The 2018 Patriot Triathlon has been set!!  September 15, 2018 
8:00 A.M.
 Rio Rancho Aquatic Center
745 Loma Colorado Blvd, Rio Rancho, NM 87124
400 yard swim; 15.4 mile bike; 5 k run
---
---
Patriot Triathlon 2018 Registration is OPEN!
Register HERE at New Mexico Sports Online
This race is staged in honor of our fire, military, police  and EMS personnel who on a daily basis make our lives safer and better!!     Thanks to your participation over $10,000 has been donated to local fire and police- based charity organizations, including the Ten-82 Foundation and the Franklin Bike Give Away Program for kids!  
RACE DETAILS:
400 yard swim; 15.4 mile bike; 5 k run
---
COURSE DESCRIPTION:
Swim: Pool swim – 8 lanes, 25 yard each – serpentine swim 2 lengths in each lane. Swim will be seeded fastest to slowest start. See Swim schematic here.  
IT IS VERY IMPORTANT THAT YOU ACTUALLY TIME YOUR 400 YARD SWIM TIME PRIOR TO RACE DAY.  If you are not sure what your time is when you register, you may put your best guess.  You may update your swim time up until September 6, 2015, by contacting the race director at andie@fitfundamentals.com.
Bike: Out-and back course – 15.4 miles (25 K) on hilly terrain, to the Rio Rancho City Center, then back. Course is on paved roads that are not closed to traffic. There will be police & volunteer support at all major intersections. There will be one aid station on the bike course at the turn around point and there will be a sag wagon on the course.  
2015 BIKE COURSE MAP CLICK HERE
Run: 5 K (3.1 miles) – either downhill or uphill on the entire course – no flat. The run is half on pavement and half cross country on dirt/sandy road. There will be one aid station approximately 1.5 miles into the run.
Download run course map here RUN ROUTE 2015
(If you are unable to download the route maps, please email andie@fitfundamentals.com )
This is a USA Triathlon sanctioned and officiated event, and all USAT rules and regulations apply. For a complete list of the rules go to www.usatriathlon.org You must be a USAT Member OR pay the $15 (per person) one-day membership fee to participate in this race. ($10.00 for Juniors and kids).
Would you or your civic-minded group like to volunteer to work at the race? WE NEED YOU! Contact andie@fitfundamentals.com for more information.
MAP – Transition Area – Pat Tri
STAY CURRENT WITH THE LATEST INFORMATION ABOUT THE PATRIOT TRIATHLON AT  https://www.facebook.com/PatriotTriathlon?ref=hl
REGISTRATION PRICES:
| | | | |
| --- | --- | --- | --- |
| Patriot Triathlon   Race date: September 15,  2018 | Early Bird: Through July 15, 2018 | Regular:         July 16 – Sept 10,  2018 | LATE: Sept 11-14,  2018  Must be hand-delivered |
| | | | |
| Individual Adult | $55 | $75 | $115 |
| Individual Junior | $40 | $50 | $70 |
| Individual Hero* | $40 | $50 | $70 |
| TEAMS – Adults | $130 | $160 | $220 |
| HERO TEAMS* | $90 | $130 | $160 |
| Team Junior (all under 18) | $75 | $100 | $125 |
You must be a current USAT Member of the USAT or pay an additional $15.00 one-day license fee (or purchase an annual membership for $50).    Junior Fee (Under 18 years old)  is $10 and is an Annual License.
---
Email ________  for the Patriot Mail In Registration Form 2018
Please complete   the mail in registration form and enclose your payment and mail to:
TBA
ALL MAIL IN REGISTRATIONS MUST BE RECEIVED BEFORE
SEPTEMBER 10, 2018
---
PACKET PICKUP – Location and Date TBD, but possibly at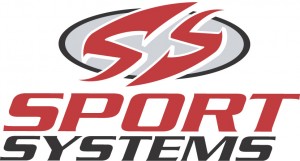 6915  Montgomery Blvd, NE Albuquerque, NM 
OR on race day from 6:00 – 7:00 a.m. at the race site.
Packet Pickup Information-
**In order to pickup your race packet you

MUST

have a valid photo ID AND a Current USA Triathlon card for verification, unless you paid for a one day USAT license.
**EACH participant must pick up their own packet. You can not pick up another participants packet for them, including teams.**
Participant shirt sizes are not guaranteed. In order to get the shirt size you want, please arrive early to packet pickup.
On-line Registration closes at 11:00 a.m. MST on September 10, 2017. Registrations taken after that time will be charged a late fee and must be hand-delivered to FIT FUNdamentals. 
NO REGISTRATIONS TAKEN AFTER THURSDAY, SEPTEMBER 13, 2018, 7:00 P.M.
THERE WILL BE NO RACE DAY OR DAY BEFORE RACE DAY REGISTRATIONS.
Post Race Massages offered by:
Stress Solutions – Jose Vasquez!
Tips are acceptable.  :0)
Please take a moment to familiarize yourself with the transition area schematic. Racking will be assigned by Age Group.
In the case of inclement weather or other concerns for participant safety on the course, the race may be postponed or modified.    This could include shortening the race, postponing the start, or eliminating one leg of the race.   In these instance the Race Directors will do everything in their power to make the race as close to the original distances and times.   A race that is modified does not qualify as a cancellation, please see the cancellation policy below.
FIT FUNdamentals REFUND POLICY:
REFUNDS are not given for a FIT FUNdamentals event.  If you register and do not attend the event for any reason, your race fee is forfeited.  This includes illness, injury, inclement weather or any Act of God. 
Race TRANSFERS from one athlete to another are only allowed if the race is sold out, and must be approved by the race director at least one week in advance of the race date.   All required new athlete information must be received by the Race Director at least one week in advance.
If the race is CANCELLED by the Promoter for any reason, those who were registered will get a free transfer to the next year's race.