FIT FUNDAMENTALS IS ALL ABOUT YOU!
What do you want to do? How can we help?
Your options are endless! You can work out with a trainer or coach one-on-one to maximize your workout in the shortest amount of time. Or join one of the Triathlon Training Groups or Master's Swim Group or open water swim clinics to maximize economy while still getting the benefits of a a guided, safe, effective exercise program.
IF IT DOESN'T CHALLENGE YOU, IT WON'T CHANGE YOU.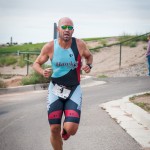 The concept behind FIT FUNdamentals stems from a desire to help more Americans make physical activity a regular part of their daily lives. The Fountain of Youth has been discovered – and it is CONSISTENT, MODERATE EXERCISE. Research has documented for years that regular physical activity can prevent or improve diseases such as high cholesterol, high blood pressure, obesity and diabetes, and help prevent others, like cancer. But over 70% of the population is still not exercising regularly. The number one reason given for not exercising is "not enough time," followed by "not convenient" and "I don't know what to do." This is how FIT FUNdamentals can help.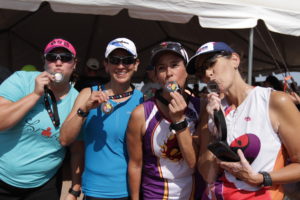 Invest in your health and your future TODAY! If not FIT FUNdamentals, then some other program that will get you up and out of the house and active. We can help you make the small changes that make a BIG difference and learn what you need to know to make activity a permanent part of your life. You CAN do it – and you can have FUN doing it too!
CONTACT US AT:  andie@fitfundamentals.com   or at (505) 896-3741 for more information.